Join Us for Worship Online
Livestream – Sundays 8:30 a.m. and 10:30 a.m.; Saturdays 6:30 p.m.
Join us for Worship in Person
Sundays at 8:30 a.m. and 10:30 a.m..
Registration is no longer required.
Grow Your Faith During the Week
Wednesday evening worship, family activities, small groups, communion at home, and more.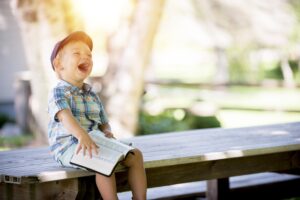 We are a motley crew on a journey of faith
– a journey initiated by God's grace.
We do not walk this journey alone, but in community. We worship God in a laid-back style. We embrace the truth of Scripture, while wrestling with its meaning in our lives. We are not afraid of doubts and questions and we hunger to grow deeper in our faith. We invite you to come as you are, because God loves you – PERIOD!.
Worship Service Times:
Saturday 6:30pm (Contemporary)
Sunday 8:30am (Traditional)
Sunday 10:30am (Contemporary)
Click HERE to Watch our Services Live
Comunidad de Fe:
Saturday 10:30am (Hispanic service)
Stay Connected – Sign Up for Our Weekly E-Newsletter
July 2021
Click on the image above to view current sermons on Vimeo.
Past Sermons and Series
Watch previous sermon videos
New to Community of Faith?
We're glad you are here. Let's connect!

Worship Service Times:
Saturday 6:30pm (Contemporary)
Sunday 8:30am (Traditional)
Sunday 10:30am (Contemporary)
Comunidad de Fe:
Saturday 10:30am (Hispanic service)