Join Us for Worship Online
Livestream – Sundays 8:30 a.m. and 10:30 a.m.; Saturdays 6:30 p.m.
Join us for Worship in Person
Grow Your Faith During the Week
Wednesday evening worship, family activities, small groups, communion at home, and more.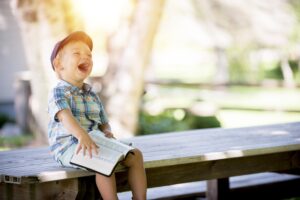 We are a motley crew on a journey of faith
– a journey initiated by God's grace.
We do not walk this journey alone, but in community. We worship God in a laid-back style. We embrace the truth of Scripture, while wrestling with its meaning in our lives. We are not afraid of doubts and questions and we hunger to grow deeper in our faith. We invite you to come as you are, because God loves you – PERIOD!.
Lenten Study-
You Are What You Love
Wednesdays at 7:00 p.m. during Lent, beginning on February 24
COF Parking Lot – sit in your car or bring a lawn chair
Worship Service Times:
Saturday 6:30pm (Contemporary)
Sunday 8:30am (Traditional)
Sunday 10:30am (Contemporary)
Click HERE to Watch our Services Live
Comunidad de Fe:
Saturday 10:30am (Hispanic service)
Current Sermon Series
The Spiritual Power of Habit
Click on the image above to check out the current sermon series on Vimeo.
Past Sermons and Series
Watch previous sermon videos

new to Community of Faith?
We're glad you are here. Let's connect!

Keeping the Community Together
Virtual Options at Community of Faith
We count on your joyful giving
to keep our ministries going!
Donate now on our secure
online form.
Virtual Options Not for You?
Listen to a sermon: Call the church's main number 407-809-2030
and follow the prompts to hear the message from the weekend before.
Support the Community with your gifts. Mail your offering to:
Community of Faith United Methodist Church
9120 Teacher Lane
Davenport FL, 33897
For pastoral care and emergencies, please call.
Call 407-809-2030 and follow the prompts to leave a message
for a specific person. Messages are received within 24 hours.
View our services live, keep up with the latest info, and praise God
Follow Miss Kathy and the COF Children's Ministry

Worship Service Times:
Saturday 6:30pm (Contemporary)
Sunday 8:30am (Traditional)
Sunday 10:30am (Contemporary)
Comunidad de Fe:
Saturday 10:30am (Hispanic service)