Our purpose is to:
(through study and learning)
(with prayer and sharing)
(with discussion and celebrations)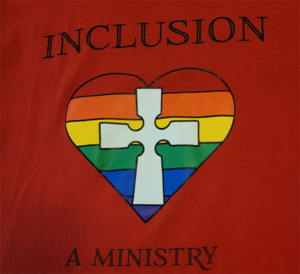 We seek to become God's beloved community in this area.
We are a reconciling ministry group who celebrates
God's gift of diversity and welcomes and affirms all people.
It is our goal that Community of Faith UMC is
recognized as a Reconciling Church.
We meet at the church building on the last Monday of each month at 7pm.
"Diversity is being invited to the party
Inclusion is being asked to dance."