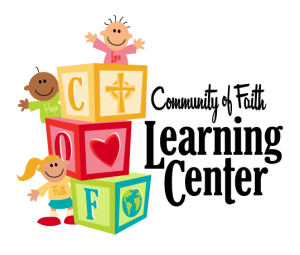 Our School:
We provide a safe healthy learning environment where the children grow through experiences and faith. Here at the Learning Center, we are committed to:
To view each child as a gift from God and celebrate individual interests, abilities and diversity.

To encourage children's social skills like cooperation, sharing, caring and communicating.

To build on a child's feelings of self-worth.

To offer curriculum and classroom atmospheres which spark each child's interests and curiosity about learning.

For children to interact with nature by using all of their senses.

To encourage a love of books and storytelling.

To establish close ties between families and COFLC and provide many opportunities for active parent involvement. Provide parenting information and community resources for our COFLC family. Low child/staff ratios and small group sizes. We have an open door policy at Community of Faith Learning Center. Feel free to drop in and join us ANYTIME. Parents and grandparents are always a fun addition to lunchtime, too!
Preschoolers learn through simple conversations about God, the world He made, and how to treat each other. A child's development is viewed as a process, not a product. Spiritual, physical, mental, emotional, and social development is equally important.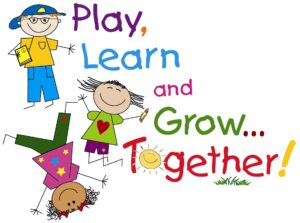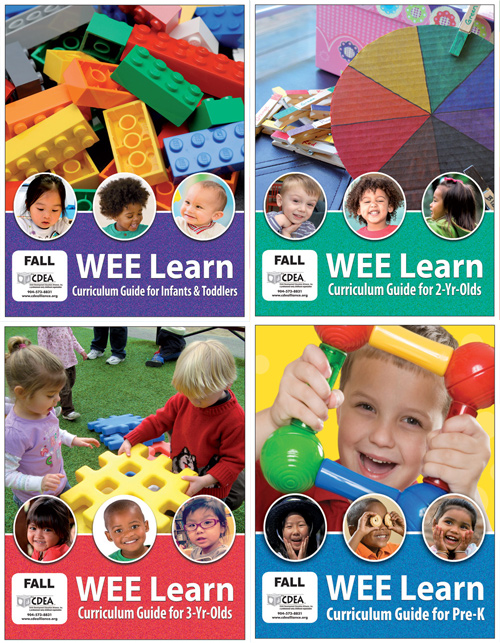 Curriculum:
The "Wee Learn curriculum" is developed around themes that provide opportunities for children to learn about God, Jesus, Bible, church, self, family, others, community and the world. Our activities will include physical, mental, social, emotional, and spiritual development under each theme topic.
Biblically Based

Makes Learning Fun

Provides Choices.

Allows Physical Activity

Encourages Creative Expression

Provides Balance

Invites Conversation

Provides a Flexible Schedule Within a Familiar Routine
Our Philosophy:
Every child is a child of God and unique with their own their own individual gifts. Each child should have an opportunity to develop these gifts while being accepted in her or his uniqueness. These gifts can best be developed through freedom to explore a rich environment, using all of her or his senses, while providing the boundaries and guidance she or he needs for security.
This rich environment should not only include stimulation for physical, mental, social, and emotional development, but also those adults that can lead a child to know the character of God through their Christ-like actions.
The Preschool philosophy is not just words. They are played out in every day with the children. Within this process our children will live by Faith, be known by Love, and be a voice of this of Hope to this world.
"Our daughter attended the Learning Center for VPK back in 2013-2014 school year. We couldn't have asked for a better place to introduce her to school! She learned the typical things learned in Pre-K, but what makes the LC stand out from the rest, was that she learned about God. She learned how to pray, they had chapel time, and learned stories from the Bible. Things that are extremely important to us! From the teachers to the office staff, everyone truly cared for her well being. Those at the Learning Center will always hold a very special place in our hearts!"
Aimee Cleffi
"Both my daughters attended COF beginning in the 2's class. Yasmine is now in the 1st grade and she is doing exceptionally well. I credit it to a great beginning at COF learning center. The great education & curriculum, homey atmosphere and big outside play area. Simone is now in the 3's class she began singing songs and reciting the alphabet; things I had been working with her at home for months without such great results. She loves her school and the teachers as much as her Dad and I do. I am glad we found this school! I would recommend COF learning center to any of my family or friends."
– Olga and Gregory Wallace
As a first time parent of a bubbly 3 year old little girl I had no idea of what I needed to look for in a daycare provider other than a great education and a safe environment. It was by chance that I stepped foot in the Community of Faith Learning Center back in 2012, but a blessing that they had an opening for my daughter to start school there. Community of Faith Learning Center is not just a daycare provider it is my extended family. I gave birth to a second child in 2014 and without hesitation I knew exactly where my child would be attending daycare when I was ready to return to work. I waited purposely almost an entire year for an opening as I could not fathom sending my baby to any other place. I go to work everyday knowing whole heartedly that my children are well taken care of, loved, and learning… especially about God and his abundant blessings. I love my Community of Faith Learning Center Family, and high recommend they to all of my friends and clients!
– Ayana Thompson
I would recommend Community of Faith child care for anyone that is looking for quality child care. They have gone above and beyond constantly and consistently when providing care for our child, who has recently been diagnosed with autism. The teachers provide the same level of care to all children, not just those with special needs. The staff are friendly and approachable, and always willing to discuss a child's progress. They invite the rest of the family to participate in activities that include their child and make you part of the Community of Faith Family.
– Kelly Bergman
License Number: C09OS0079
Capacity: 135
Days of Operation: Monday – Friday
Normal Open Hours: Monday thru Friday 6:45 am to 6:30pm
Enrolled in Subsidized Child Care Program: No
Additional Information: Provider First Licensed on: 8/12/09;
District Office: Florida Dept of Children and Families (DCF)- Child Care Services
District Office Phone: (850) 488-4900 (Note: This is not the facility phone number.)
Licensor: Luz Torres